Application Settings allow you to customize the presentation of the data you see in the MileMaker app interface. These settings apply only to your individual user accounts, and are not shared by any other users within your company organization.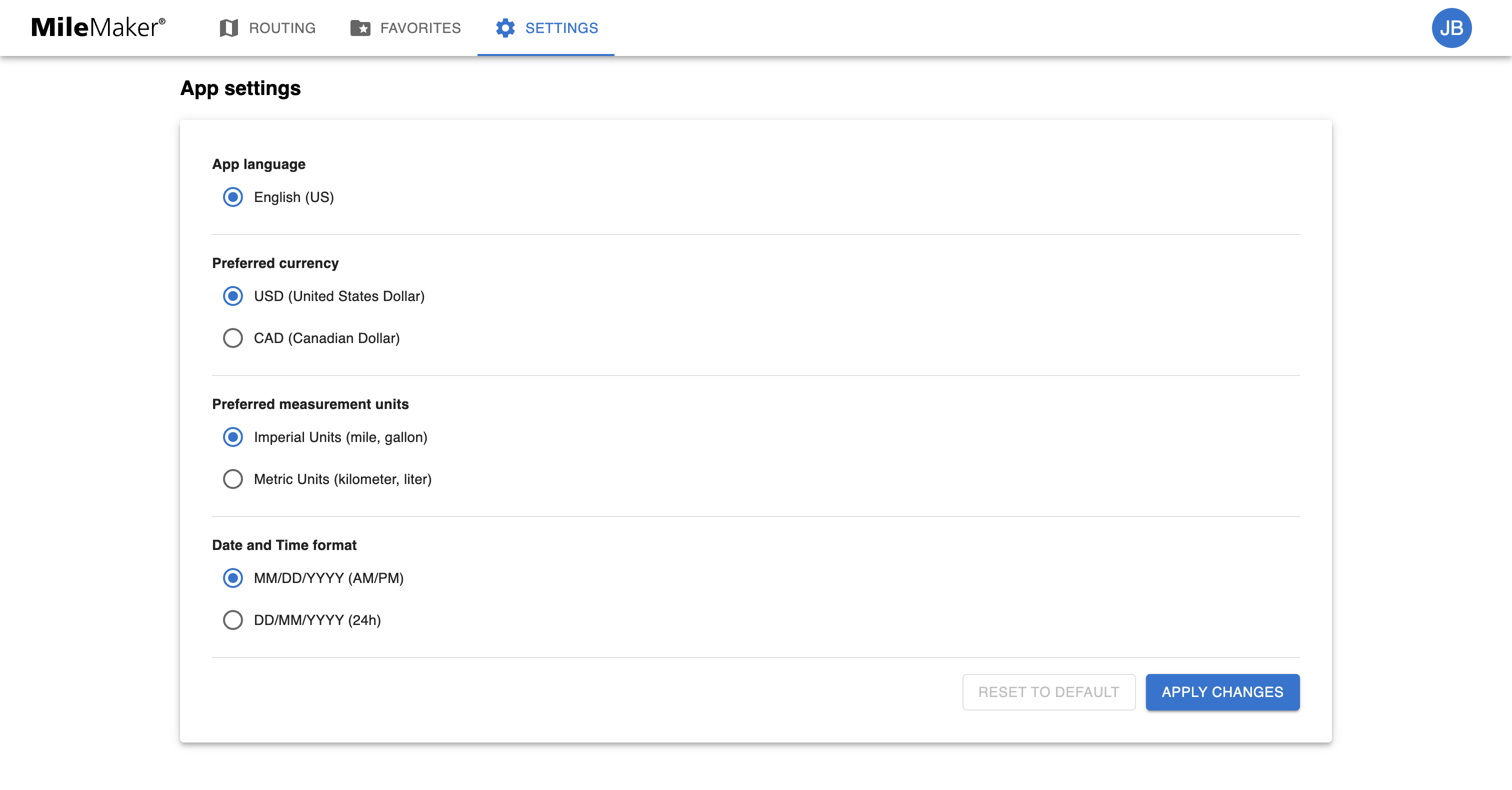 App Language
Currently, only English is supported. MileMaker has plans to add support for Spanish, French, and Mandarin in the near future.
Preferred Currency
This setting changes the currency that all cost data is displayed throughout the app.
Preferred Measurement Units
Switch between Imperial (miles, gallons) and Metric (km, liter).
Date and Time Format
Switch date and time formats displayed throughout the app.