What are Routing Types?
Routing Types allow MileMaker to customize the route based upon the user's preference. Each routing type contains a specific set of criteria upon which it optimizes the route, including time, distance, or a combination of both.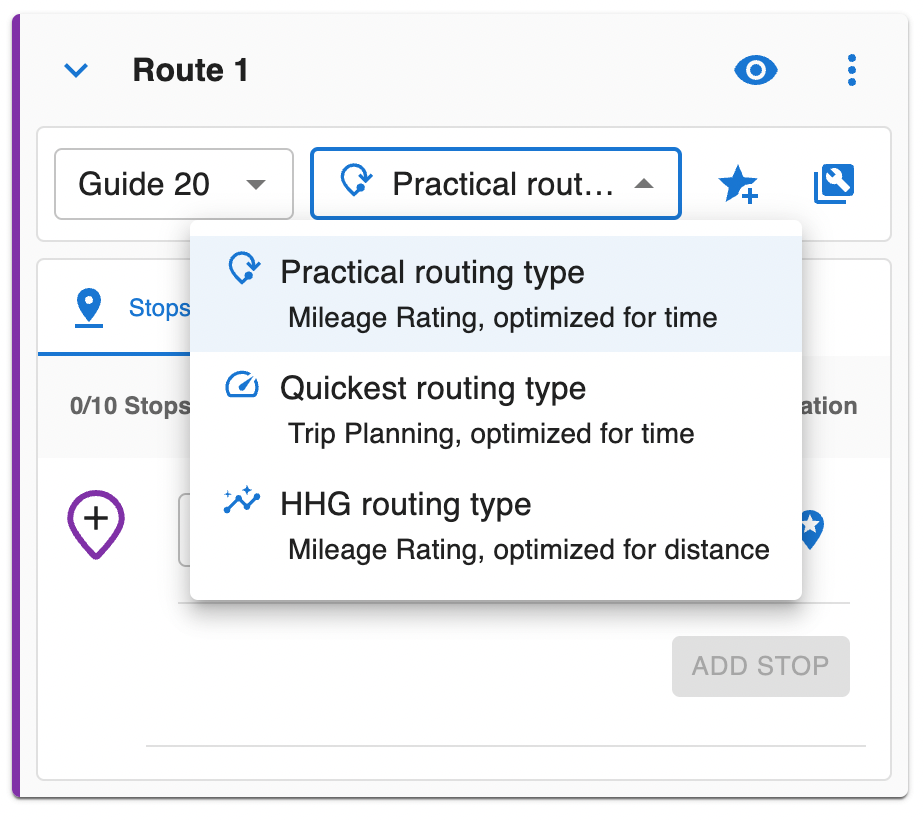 Household Goods (HHG) routing
Calculates the shortest distance between locations over truck-usable roads. All MileMaker HHG Mileage routes give you HHG Tariff Mileages, which are used as a standard for freight rating and auditing.
Practical Routing
Calculates the most time-efficient route between locations. Practical routes are not calculated with HHG Tariff Mileages. Practical routes are also best suited for freight rating and auditing.
Quickest Routing
Calculates the fastest route between locations using live data such as real-time traffic conditions. Quickest routes are best suited for truck routing and dispatching.