The Configuration tab allows you to specify specific parameters for the route to avoid, as well as the planned departure time.
Note: most configuration settings are only available in Guide 20, Quickest & Practical Routing Types. Guide 19 allows you to avoid Tolls only.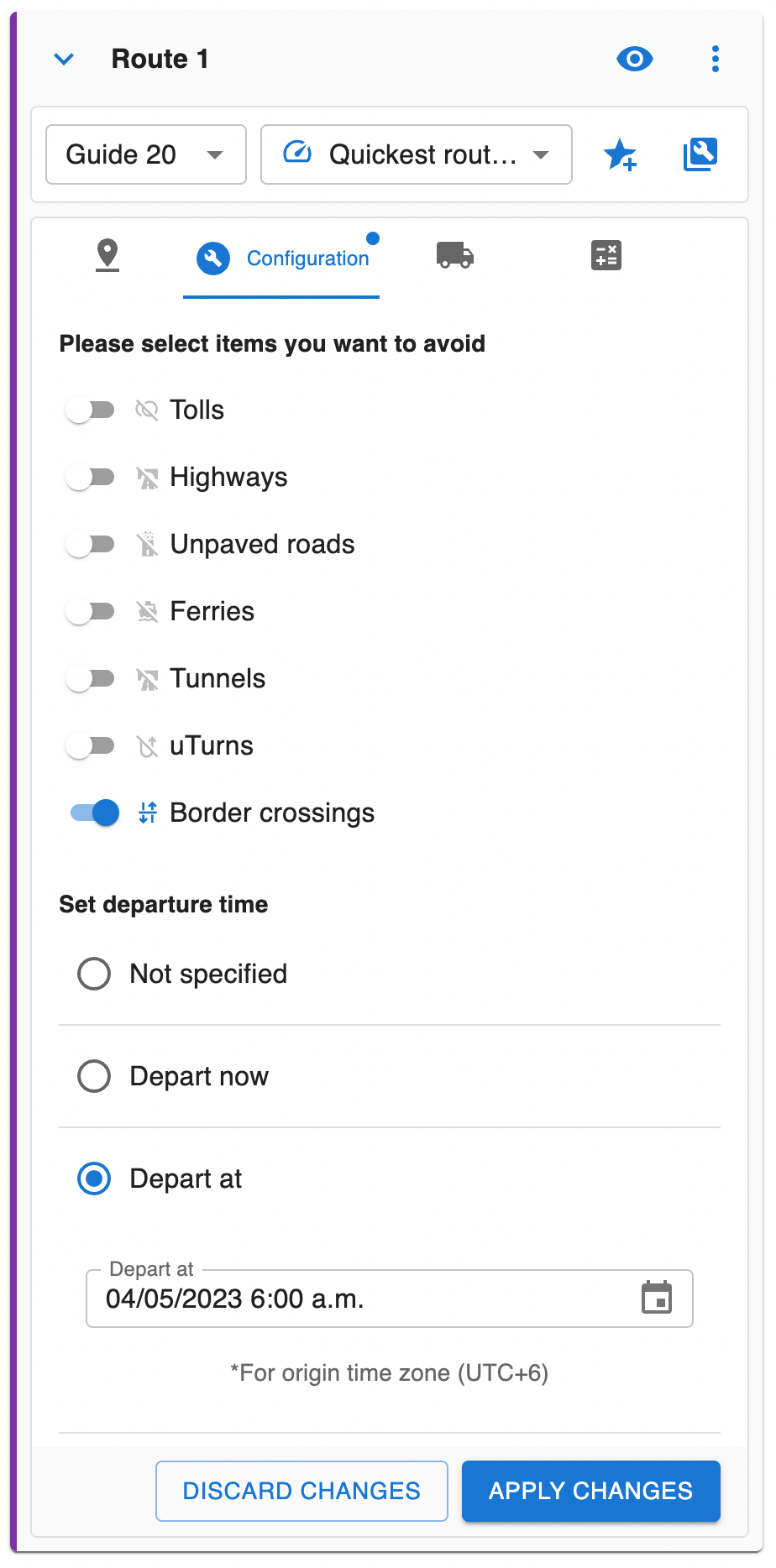 Avoid Parameters
If the route cannot be calculated without violating an avoid rule, a warning message will appear in the route itinerary.
Tolls

Highways

Unpaved roads

Ferries

Tunnels

uTurns

Border Crossings
Set Departure Time
The departure time will account for live (depart now) or historical (depart at) traffic data to ensure MileMaker calculates the best possible route given the expected traffic conditions, and provides an accurate trip duration.
Unspecified

Depart Now

Depart At