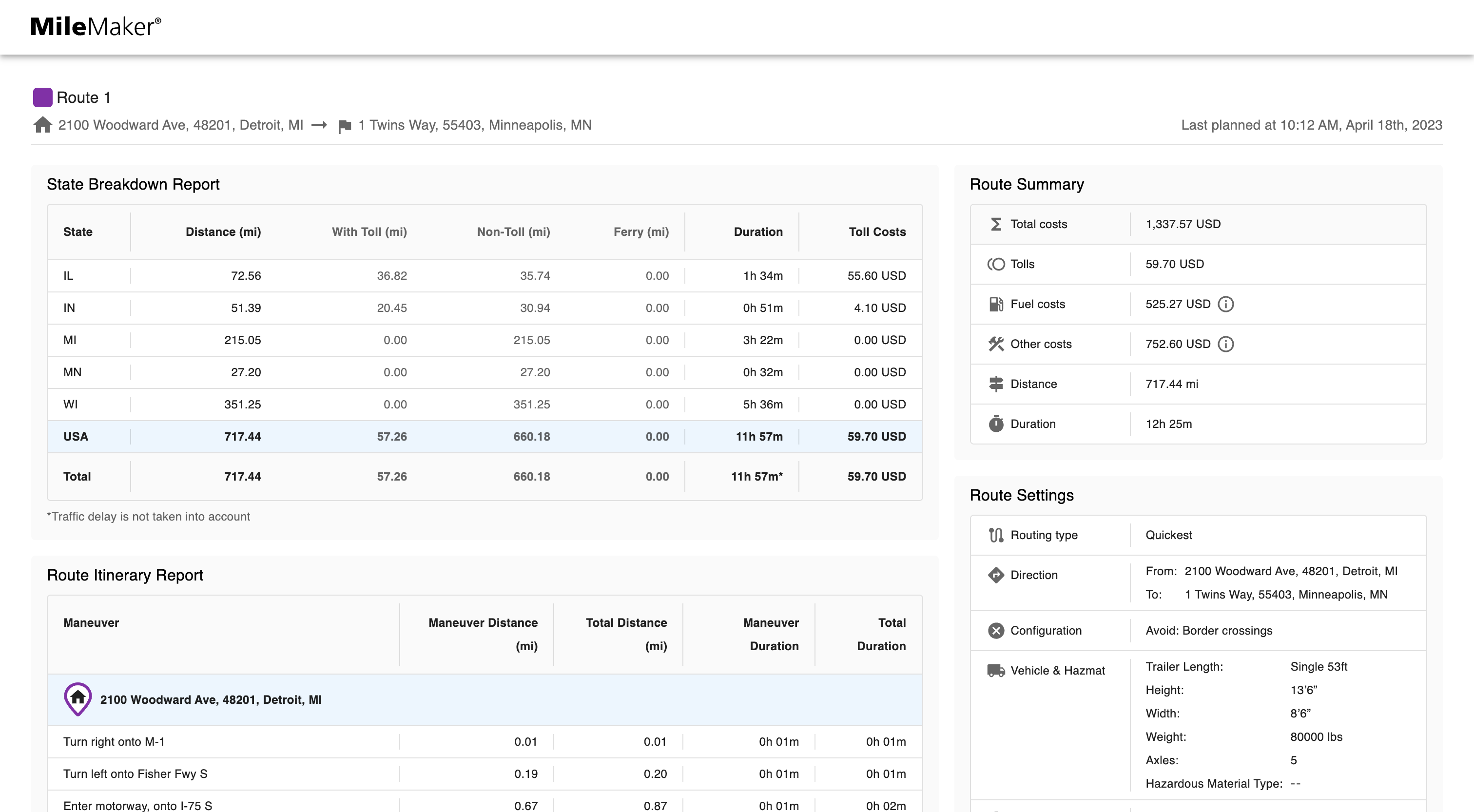 Route Summary
The Route Summary provides the same general overview that you see at the bottom of the route card in the Routing tab of the app.
The Route Summary includes:
Total costs (Tolls + Fuel costs + Other costs)

Tolls

Fuel costs (based on the fuel price and fuel economy values you input in the Costs tab)

Other costs (based on the maintenance & labor cost values you input in the Costs tab)

Distance

Duration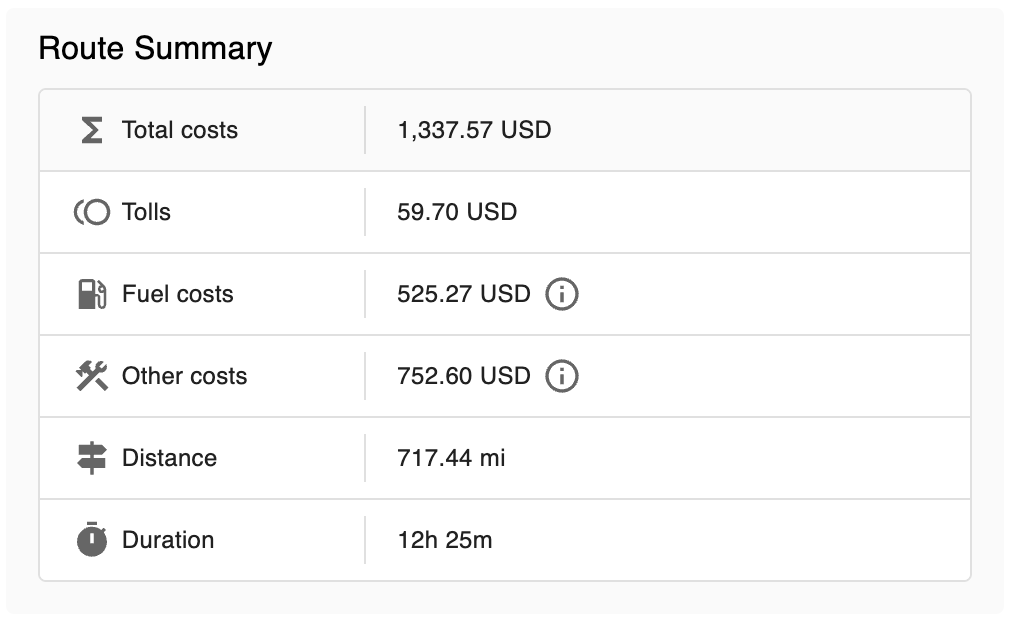 Route Settings
The Route Settings section displays the settings used to calculate the data seen on this route report. These settings can be adjusted in the Routing tab at anytime, and the report can be re-generated based on those new settings.
The Route Settings include:
Routing type

Direction

Configuration

Vehicle & Hazmat

Departure

Exchange rate

Guide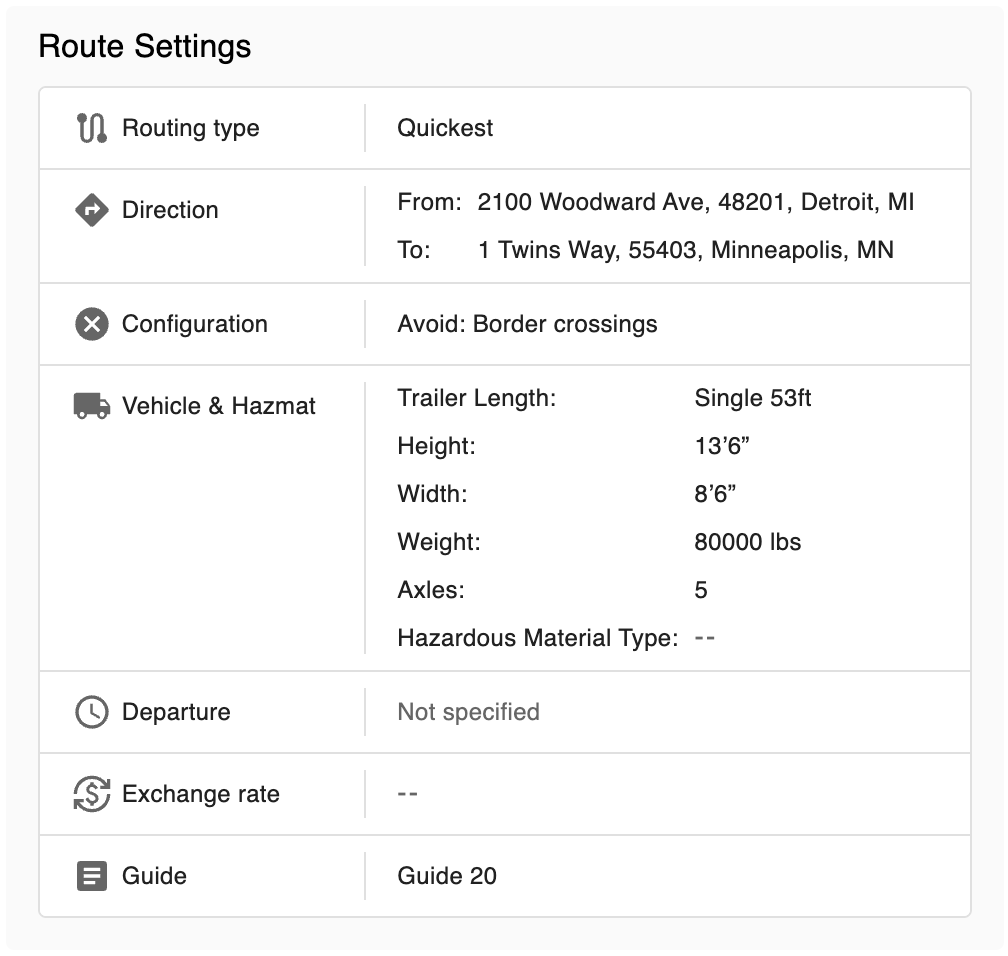 State Breakdown Report
The State Breakdown report summarizes the following data across each state and if applicable, each country that the route traverses.
The State Breakdown Report includes:
Distance

Duration

Toll Costs (these will be displayed in the relevant country's currency unless otherwise specified in the application settings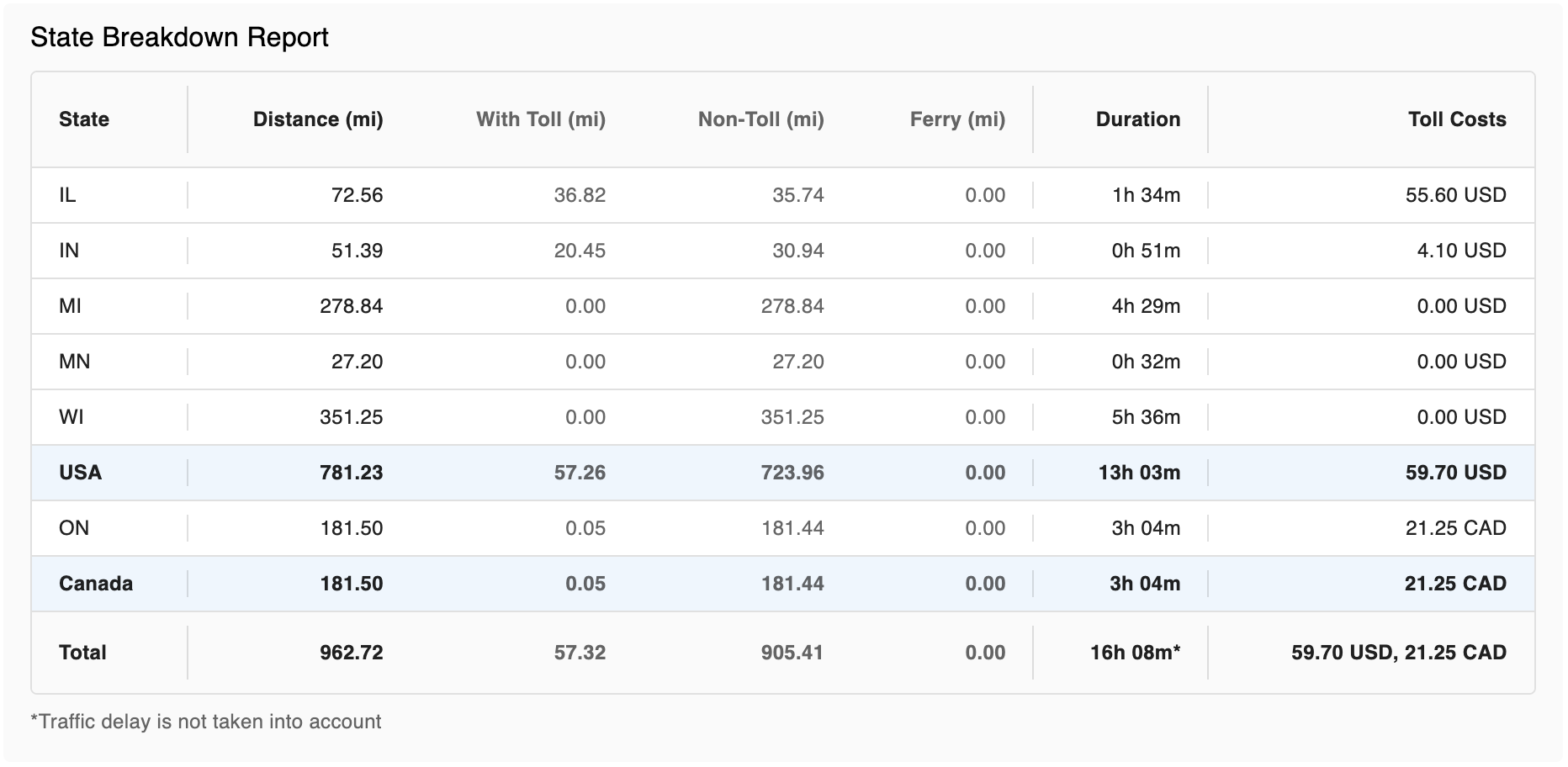 Route Itinerary Report
The Route Itinerary splits the route into maneuvers, and displays the distance and duration for each maneuver, as well as a cumulative total. These maneuvers however, are defined differently depending on whether the Route Report was created in Guide 19 or Guide 20. In the Guide 19 version, the Route Itinerary splits up the route into the major road segments, and shows the relevant distance and duration data for each of those segments. In the Guide 20 version, the maneuvers represent actual turn-by-turn directions that the driver would take for the route.
Guide 19 Version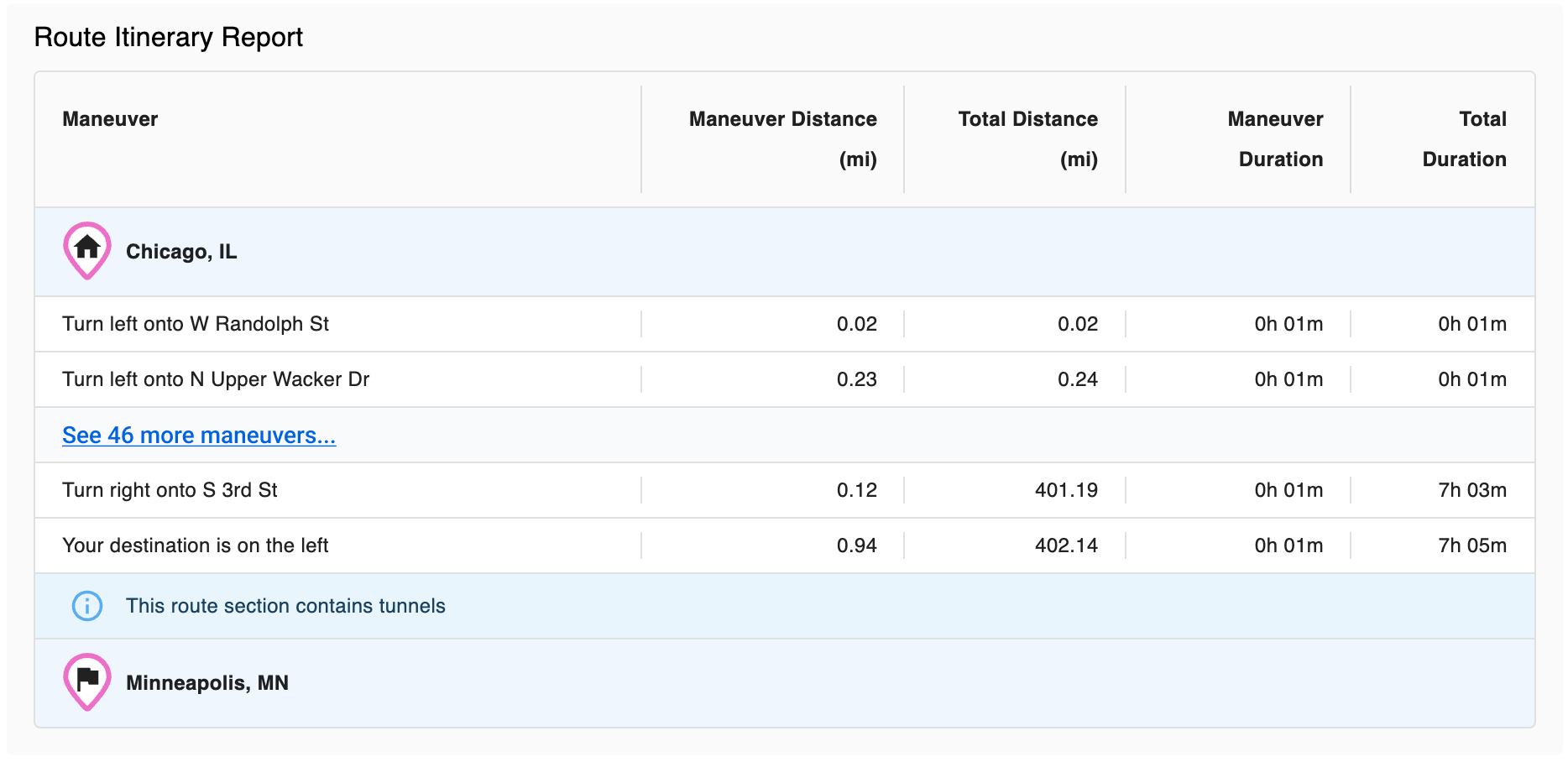 Guide 20 Version